The past three weeks of the CSA have been just delightful, really. I'm always sad to see the last of the peaches but honestly, towards the end of the year, they just aren't as sweet as they are in high summer, whereas the apples are coming into their prime. And now that it's properly autumn, I love turning the oven on to roast root vegetables, and bake cakes and quickbreads. I also don't mind simmering stuff for hours on the stove, to fill the house with warmth and savory smells.
Anyway, here are weeks 17, 18, and 19: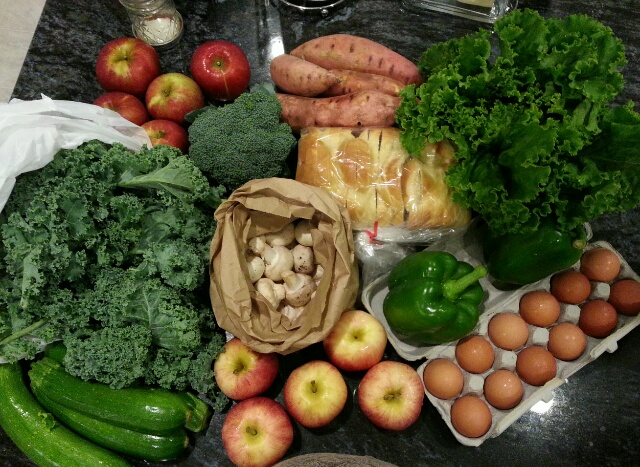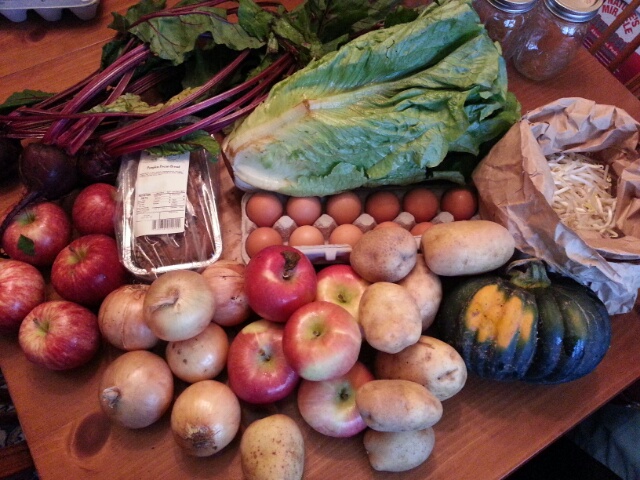 Plenty of root vegetables, plenty of apples, lots of lovely dark greens. And I don't know where Breezy Willow sources these amazing Red Delicious apples, but they totally live up to the name. Red Delicious in the supermarket is uniformly bitter in the peel and tastelessly mealy in the mouth; I never buy it. But the ones in the CSA share have a lovely, juicy crunch, and although the peel remains bitter, it provides dimension to the sweetness of the flesh. It's mind-blowing. I can't even believe the two apples are related.