We had great weather for the first day of the 2015 spring CSA; it was positively balmy, the sun was out, and the ground was only a bit muddy from all the melting snow. It was really nice to see all of the working shares at the farm again.
For the first week, we got three Ruby Red grapefruits (citrus from Breezy Willow's partner farms in FL), rainbow carrots, white potatoes and apples (York and Stayman) from cold storage, spinach and green beans (greenhouse or high tunnel grown), and a generous pound of mushrooms. We also got eggs and bread (Breadery raspberry chocolate, can't wait).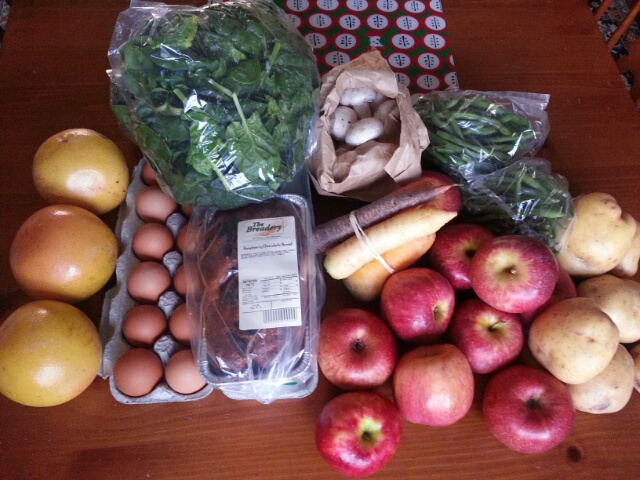 The rainbow carrots were especially beautiful to look at.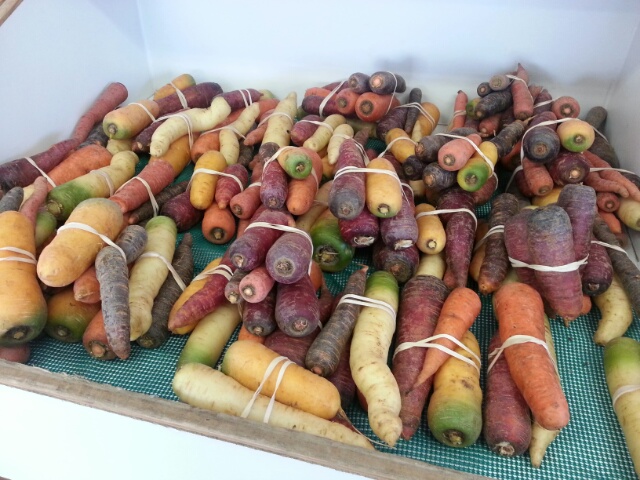 With St Pat's coming up next week, the carrots and potatoes will probably get boiled up to go with our corned beef. We've already had the green beans with last night's spaghetti and meatballs (quickly blanched in the pasta water, since it was already heated). The apples will be part of our lunches to go to school and work. That just leaves the mushrooms, which, honestly, go with anything when sliced and sauteed. Or I could turn them into a quiche with the eggs. Anyway, it's great to get back into the swing of the CSA.