I'm calling this a "recap" because I am not going to be able "review" a restaurant properly if I've waited an entire month to do so. (Thank goodness I took a picture of the menu, or else I wouldn't even be able to identify the food.) That said, I do remember having an absolutely lovely time at the Boat House, a restaurant set at the edge of the water and taking full advantage of the view.
Despite the fanciness of the place, the servers didn't bat an eye when we showed up with the kids, and even offered them kid's menu options (so much better than what we've had to do at other restaurants, which is to try to cobble together something from the prix fixe menus that they'll eat). They seated us at a table with an amazing view, and started us off with drinks and bread (sourdough from Sonoma's) with cultured butter. We were there in October, so we got to try their spring menu.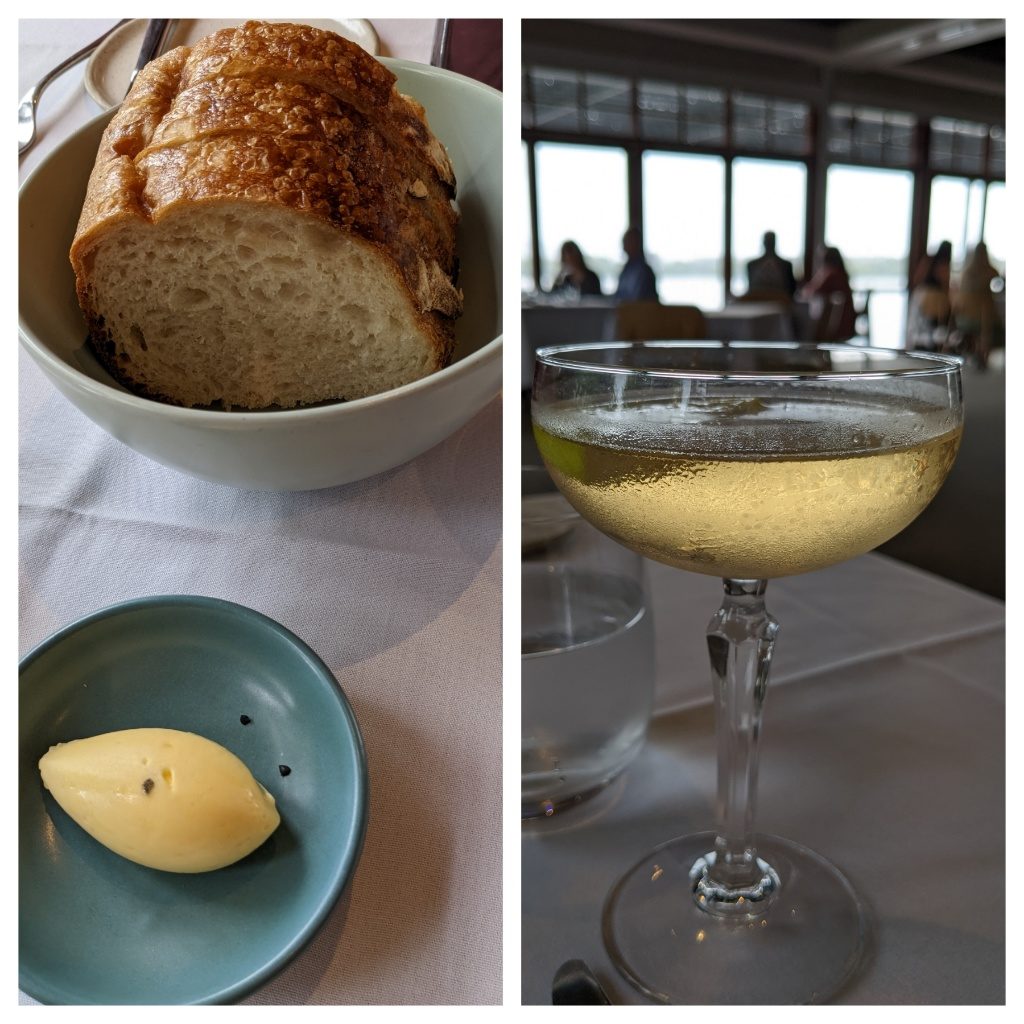 We started the meal off with the oyster platter. I usually love oysters by themselves but the bright, tangy mignonette sauce was an eye-opener.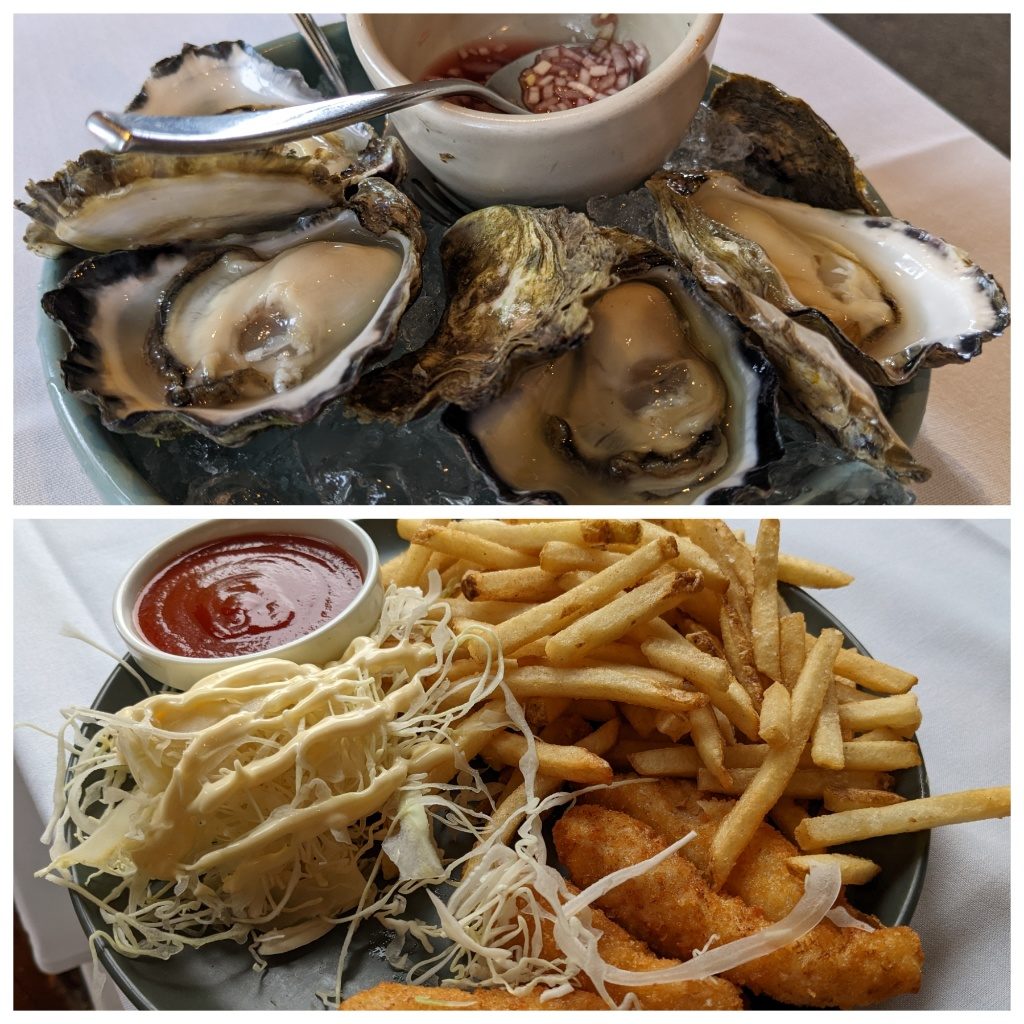 The options for the kids' meals were given verbally so I forget exactly what was offered, but at least our kids were able to decide on something quickly. I appreciated the presence of the cabbage slaw, but the kids refused to touch it and even we adults found it unappetizing (way too sour).
For the adults' first two courses, we chose the chicken and kingfish; for the next two, we had beetroot tarte tatin and lamb.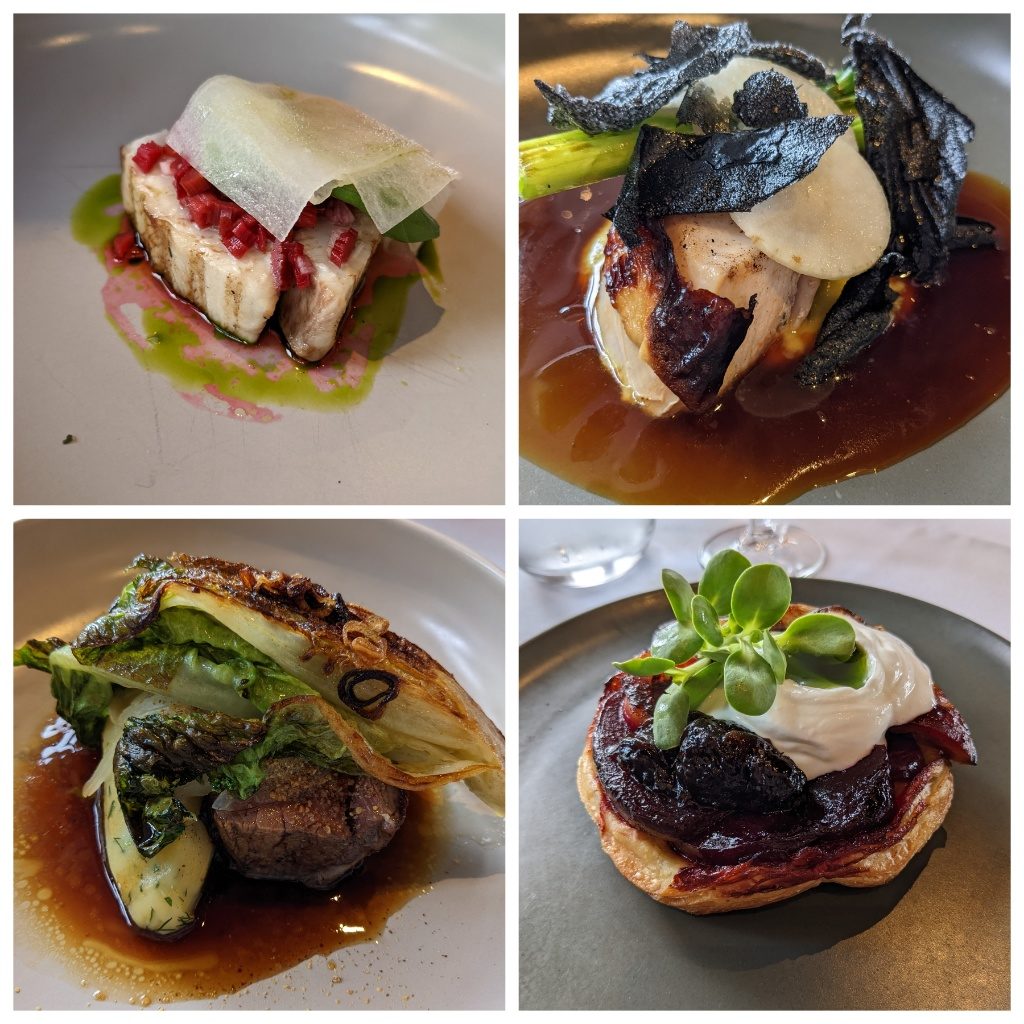 We really enjoyed everything, the wait staff was attentive without hovering, and we felt very comfortable in the beautiful space. The dishes were solid enough that we didn't feel hungry after the second course, either.
For our dessert course, we chose the mango sorbet and the beetroot "cheesecake." We were expecting to have to split them with the kids, but the staff surprised us by handing each child a chocolate ice cream bar.
We had a great time at the Boat House. I would definitely love to return for a date night, but if we have the kids with us, it's nice to know they would be taken care of here as well.
(Postscript: K ended up returning to the restaurant for a work function, and was immediately recognized by our waitress and welcomed enthusiastically.)